Thanks to our donors, the Legal Center for Nonprofits is continuing to make a difference in our community and beyond by providing low-cost legal services to charities and nonprofits.
With your help, we can continue this important work. Your gift helps many nonprofits, like these:
Mobile Ministries, Inc.—Helping the Homeless and Needy in New Bedford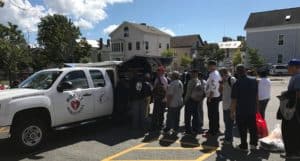 When the national Mobile Loaves and Fishes food-truck ministry began terminating contracts with ministries around the country, George Bailey, leader of New Bedford's program, knew he had to keep it going—but he also knew he needed help setting up the nonprofit corporation and applying for tax-exempt status. George turned to LCN. Today, the ministry, now called Mobile Ministries, continues to deliver needed food and beverages, clothing, toiletries, and occasionally, tents and sleeping bags, to the homeless and needy in New Bedford. And with its 501(c)(3) status in place, this ministry is well on its way to self-sustainability.
Freed Seed Federation, Inc.—Engaging the Community in Seed Stewardship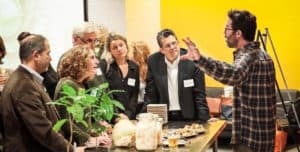 While many of us are aware of environmental issues like climate change and declining bumble bee populations, few think about seeds and the important role they play in our food supply. But Bill Braun, founder of Freed Seed Federation, Inc., knows that preserving and fostering seed that's adapted to weather extremes, disease epidemics, and other environmental conditions is essential to sustaining our food supply. So, he contacted the Legal Center for Nonprofits to set up a nonprofit organization dedicated to the preservation, improvement, and diversification of place-based seed for all to freely share and improve upon.
As you can see, important work is happening right here in the South Coast—and oftentimes, it all begins with LCN! With your support, LCN will continue to help these nonprofits—and many more—that are so essential to our community's well-being and quality of life.
As costs continue to rise, your tax-deductible gift is more important than ever. Please help us help those who are helping others in the community.
Your gift means so much—through one gift you touch nonprofits across our region and beyond! Thank you in advance for your generosity!